EMPTY NESTERS UNITE!
Jul 26, 2011, 11 p.m.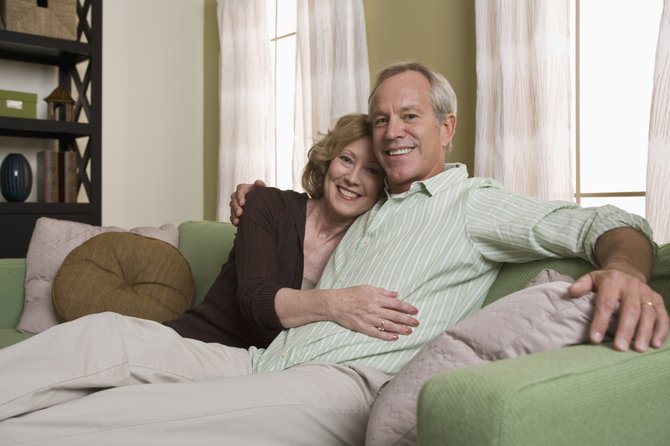 ActiveEmptyNesters.com, the free social networking site aimed at helping baby boomers maintain an active lifestyle, offers a refreshing alternative to dating sites for the baby boomer and senior generation.
According to figures released by the US Census Bureau, more than 43% of the US population aged over 50 is single. ActiveEmptyNesters.com seeks to bridge that gap between dating websites and single baby boomers looking to find friendship rather than a companion. The website offers many ways for singles to meet with other individuals in their area, or to strike up friendships using any of the communication tools available free to members.
"ActiveEmptyNesters.com is not a dating site and we do not expect to evolve into one," explained Ronald Mercier, owner and creator of the rapidly expanding social networking site. "However, our Groups allow people with similar interests to meet and participate in events that will allow members to comfortably get to know one another in a neutralsetting."
Memberships to ActiveEmptyNesters.com is completely free and provides the perfect platform to help members moving to a new area locate interesting activities and make new friends, or singles looking to connect with groups of likeminded individuals with similar interests. The website caters to many interests and has numerous groups focusing on sports, yoga, dancing, cooking and lifestyle, to name just a small selection.
"If there's not a group in a member's area or one that covers their particular interests, we encourage our members to start a group
themselves," said Mercier. "We'll provide all the tools they need to set the group up, get it running smoothly and begin promoting it to friends and other members. ActiveEmptyNesters.com will even help members create their group -- all a member has to do is email us with their request."
The ActiveEmptyNesters.com website provides a dynamic social gathering place allowing members to meet others with similar interests and provides the tools to easily interact with other users and friends. Membership to the site is completely free. Once registered, members can begin setting up their personal profile, inviting friends to events, and communicating with old and new friends alike through the site's built in social-networking features.
ABOUT ACTIVEEMPTYNESTERS.COM
Active Empty Nesters, LLC is a Colorado Limited Liability Company formed by Ronald Mercier. Mr. Mercier, owner and creator of
ActiveEmptyNesters.com, has made it his mission to help his generation stay involved in, and educated on, the rapidly changing technology of today's modern world. The result is ActiveEmptyNesters.com, a website designed specifically for the demographic of 50-and-over to catch up with friends and find new ones.
Editor's Picks
REE SOCIAL NETWORKING SITE BRIDGES GAP BETWEEN DATING AND SOCIAL INTERACTION FOR ...
Most Recent