PLACES YOU MUST SEE AT LEAST ONCE IN YOUR LIFETIME
Feb 8, 2012, 12:22 p.m.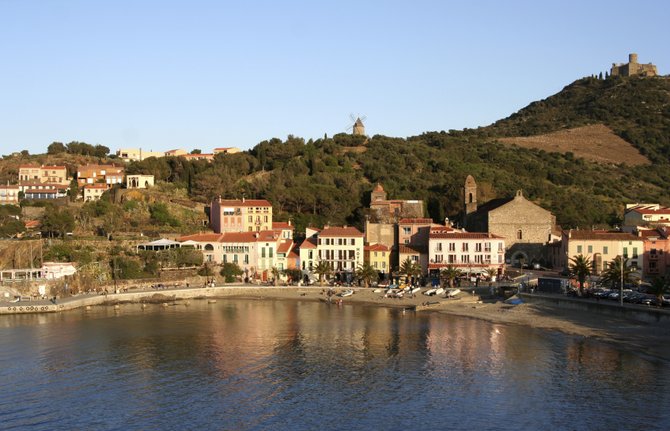 Compiled by Ed Boitano
INTERNATIONAL
ANDERSON SCANDINAVIAN TOURS is a full service tour company specializing in travel to Scandinavia. Founded in 1988, Anderson Scandinavian Tours, a subsidiary of Scandinavian Heritage Products Inc., is owned and operated by Dean and Charlotte Anderson. Each stop on our tours is personally arranged, and a dedicated team of tour escorts, tour guides, and bus drivers work together to ensure a trouble-free vacation for you. At Anderson Scandinavian Tours we truly "Travel the Back Roads" visiting the unusual as well as popular sites. We also tailor-make any pre/post tour travel arrangements requested by tour participants. (888) 868-7793 or www.TourSweden.com
CANALS OF FRANCE offers luxury barge cruising in Burgundy and the South of France. A barge cruise means relaxed luxury plus a chance for personal contact with local culture. Each day will be a cruising experience for a few hours and sightseeing excursions in our mini-van, visiting historic sites, and shopping at open air markets. While the barge leisurely cruises you can walk alongside, ride a bicycle into the countryside or simply sip on a glass of locally produced wine, and relax while the chef prepares your next delicious meal. An English-speaking crew of four pampers you the week long. (866) 550-3447 or www.CanalsOfFrance.com
DESTINATIONS IRELAND & BEYOND For over 20 years we have been helping travelers create custom vacations of a lifetime. Choose a self-drive or chauffeured experience while staying at your choice of cottages, castles and manors. We specialize in group itineraries and family reunions. Golfers will want to learn about our luxury golf trips to Ireland, Scotland, New Zealand, Argentina and South Africa. Rent a luxury country house, manor or castle. We will custom-design your itinerary and create your next dream vacation. Our Irish staff know the off the beaten path scenery, in-vogue dining spots and best pubs and entertainment in Ireland. (800) 832-1848 or www.Destinations-Ireland.com
EXPERIENCE EUROPE WITH DAVID MCGUFFIN, a noted travel enthusiast and tour organizer from Florida. David has designed two tours worthy of anyone's BUCKET LIST. Explore Germany, Austria, Switzerland, and France on a 10-day tour beginning in charming Salzburg and ending in chic Paris. Alternatively, enjoy a 9-day winter holiday visiting the Christmas Markets of Austria and Germany. Both tours feature roundtrip airfare from New York, charming hotels, gourmet dining, wine tasting, admissions, and much more. Find out about these tours, and others, at: http://davidmcguffin.com/bucketlist or give us a call at 1-800-570-1351.

FRIENDLY PLANET has created great vacations to fascinating destinations, at the best prices, for over three decades. Each year, thousands of travelers experience China, Japan, Greece, the Galapagos Islands, Kenya, Thailand and more, in style and comfort, on our regular departure tours. Best of all, our amazingly low prices make dream travel affordable for all. Visit www.friendlyplanet.com or call (800) 555-5765.
GRAND VIEW BEACH HOTEL Perched on a hilltop on the south coast of St.Vincent, the Grand View Beach Hotel offers warm personalized service and some of the best views found in the Caribbean. Set on eight acres of tropical gardens, footsteps away from the beach, this historic family run hotel has bright spacious rooms, two great restaurants, a freshwater pool and all modern amenities. Explore our island paradise where three of The Pirates of the Caribbean movies were filmed! (784) 458-4811 or www.GrandViewHotel.com