"LIFE AFTER 50" 2012 WINTER TRAVEL GUIDE
Feb 10, 2012, 1:44 p.m.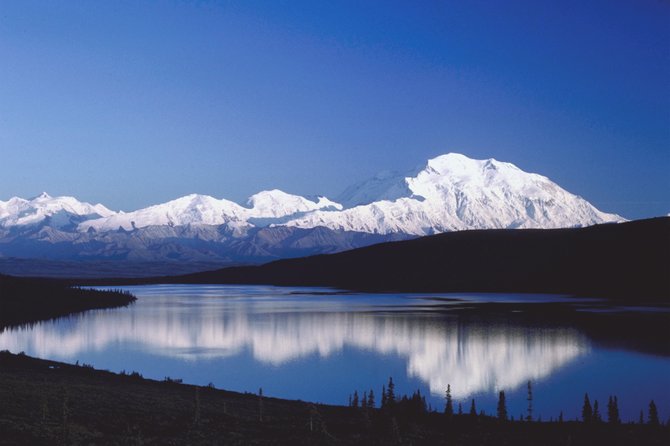 Compiled by Ed Boitano
ALASKA
ALASKA CRUISES AND VACATIONS BY TYEE TRAVEL What kind of cruise is right for you? >From casual small-ship cruises to elegant luxury ships, Alaskans at Alaska Cruises & Vacations have experience and first-hand knowledge to plan your perfect cruise. Customize a land tour to make your journey complete. For advice from Alaskans who cruise themselves, go online at www.akcruises.com or call (800) 977-9705.
ALASKA DENALI TOURS Whether you are looking for a simple day tour, a hotel room, an Alaska cruise, or an entire Alaska vacation package, Alaska Denali Tours can help you plan premium Alaska travel experience. We offer the best of both land and sea with exciting Alaska cruises which can be combined with many of our vacation packages before or after the cruise. All of our vacation packages are completely customizable with our ever expanding list of destinations, tours, and hotels befitting every traveler's tastes; and you can also build your own itinerary from scratch. (877) 300-1992 or www.AlaskaDenaliTours.com
ALASKA HERITAGE TOURS customizes your Alaska getaway with magnificent day cruises and relaxing lodge experiences with all the comforts of home. Cruise through Kenai Fjord National Park, home to whales, puffins and sea lions; voyage through Prince William Sound, renowned for its massive tidewater glaciers. Try geocaching at Talkeetna Alaskan Lodge, with panoramic views of Mt. McKinley. Enjoy picturesque views of a glacier river valley from Seward Windsong Lodge, on the edge of Kenai Fjords National Park. You can now take advantage of non-stop flights and low airfares available from Long Beach and LAX to Anchorage through Alaska Airlines and Jet Blue. (877) 258-6877 or www.AlaskaHeritageTours.com/life
ALASKA RAILROAD covers 500 miles of Alaska's most stunning scenery. The fabulous rail experience includes premium GoldStar Service to Seward and Denali, comfortable seating in Adventure Class, and knowledgeable tour guides. The railroad has transported passengers through Alaska for close to a century. Open year-round, the Alaska Railroad's adventure packages and day trips include the finest accommodations and sightseeing tours along the railbelt. (800) 544-0552 or www.AlaskaRailroad.com
ALASKA TOUR & TRAVEL is the largest custom vacation packaging company in Alaska. Since 1995 we have helped more than 100,000 visitors plan their Alaska vacations - each trip customized to meet their individual needs. Alaska Tour and Travel represents top Alaska tourism suppliers offering lodging choices and popular day trip operators. We also offer fully escorted vacation packages for those who want to travel though Alaska with an experienced local guide. (800) 208-0200 or www.AlaskaTravel.com
ALASKA WILDLAND ADVENTURES Small group eco-adventures in Alaska's protected wild lands since 1977. Paddle a sea kayak under the midnight sun. Watch for calving glaciers. Join a guided walk to explore glacial moraine or group canoe paddle in search of local wildlife. Raft a turquoise river. Seek out bears, moose, otters and more. Spend evenings enjoying the subtle luxuries of delicious meals, private cabins and authentic Alaskan ambiance: (800) 334-8730 or www.akwildland.com/slmwb
ALASKA'S BOARDWALK LODGE is located in the lush rainforest of Prince of Wales Island, just 35 minutes from Ketchikan in Southeast Alaska. This world-class fresh and saltwater fishing lodge bears the elite Orvis fly fishing lodge endorsement — demonstrating its exceptional fishing, facilities and commitment to excellence as one of the best fishing lodges in Alaska. Guests receive first-class accommodations, dine on gourmet cuisine, and experience breathtaking views that exhibit Alaska's majesty. (800) 764-3918 or www.BoardwalkLodge.com