UNIVERSAL DESIGN – THE KEY TO AGING-IN-PLACE REMODELS AND MODIFICATIONS
Apr 28, 2013, 2:08 p.m.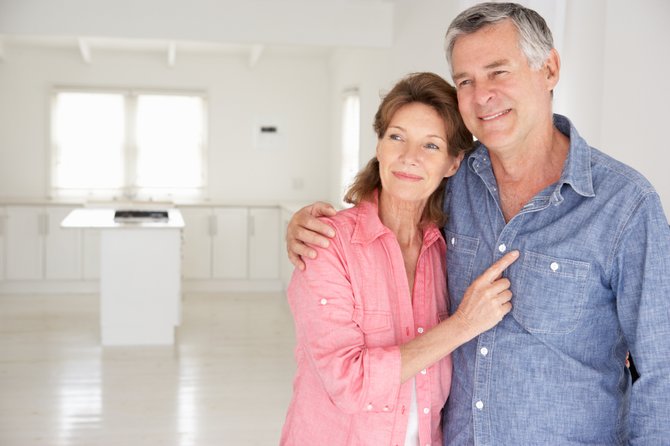 By Maxine Andrews
For baby boomers and beyond who have begun to think about doing some remodeling or modifications to their home or the home of an older relative, odds are good they are doing so with an eye towards aging-in-place. Defined by the Center for Disease Control, aging-in-place is "the ability to live in one's own home and community safely, independently, and comfortably, regardless of age, income, or ability level."
For most people, this process usually starts when a family member's mobility begins to diminish and getting around the house is no longer easy or safe. As ideas and concepts begin to emerge as to specific needs and desires, homeowners will quickly learn that whatever their special needs may be, there is one thing that applies to everyone in the home, and everything that is built or remodeled – universal design.

WHAT IS UNIVERSAL DESIGN?
Universal design is the design of products and environments to be usable by all people, to the greatest extent possible, without the need for adaptation or specialized design. Simply put, it is the way to make modifications that benefit one family member while also making sure every inhabitant is comfortable and feels "at home."
When it comes to aging-in-place remodeling, universal design plays a big role and a Certified Aging-in-Place Specialist (CAPS) can help you in making sure your home will have the latest universal-design concepts.
The National Association of Home Builders (NAHB) has worked in collaboration with Home Innovation Research Labs, members of the NAHB 50-Plus Housing Council, and the American American Association of Retired Persons (AARP) to develop the CAPS program. The association felt it was a necessity, because of the growing number of consumers that are today requesting or requiring aging-in-place remodels and modifications.
While every aging-in-place remodel can be customized to the homeowner's desires (as long as they are approved by local building codes), according to NAHB, the following are some of the more common universal-design features that are incorporated into aging-in-place remodels:
NO-STEP ENTRY
No one needs to use stairs to get into a universal home or into the home's main rooms.
ONE-STORY LIVING
Places to eat, use the bathroom and sleep are all located on one level, which is barrier-free.
WIDE DOORWAYS
Doorways that are 32 to 36 inches wide let wheelchairs pass through. They also make it easy to move big things, such as hospital beds, in and out of the house.
WIDE HALLWAYS
Hallways should be 36 to 42 inches wide. That way, everyone and everything moves more easily from room to room.
EXTRA FLOOR SPACE
Everyone feel less cramped. And people in wheelchairs have more space to turn.
IT MAKES GOOD SENSE
As you move forward in remodeling your home with aging-in-place concepts, you will find that universal-design features just make good sense. Once you bring them into your home, you'll wonder how you ever lived without them. Some of the more popular examples of this are:
NON-SLIP SURFACES
Floors and bathtubs with non-slip surfaces help everyone stay on their feet. They're not just for people who are frail. The same goes for handrails on steps and grab bars in bathrooms.
LEVEL THRESHOLDS
Thresholds that are flush with the floor make it easy for a wheelchair to get through a doorway. They also keep others from tripping.
PROPER LIGHTING
Good lighting helps people with poor vision. It also helps everyone, of every age, see better.
EASY OPENINGS AND SWITCHES
Lever door handles and rocker light switches are great for people with poor hand strength, but others like them, too. Try using these devices when your arms are full of packages. You'll never go back to knobs or standard switches.
To find a CAPS remodeler in your area, click on www.nahb.org/designationsdirectory.
Editor's Picks
Most Recent