HOME, SWEET TRENDING HOME
Apr 8, 2014, 6:42 a.m.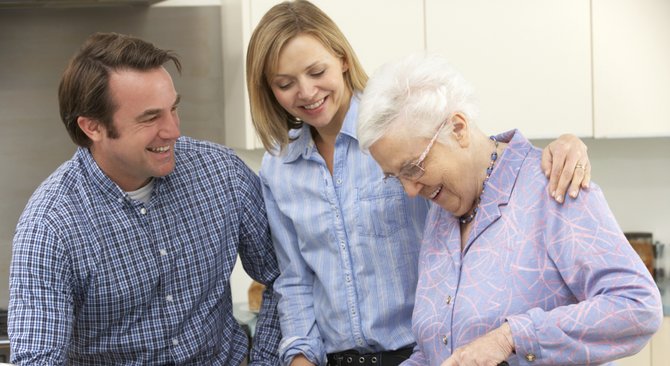 A look at the latest desires, needs and trends in home designs and housing facilities for aging Americans

By Max Andrews
With more than 10,000 Americans turning 65 every day, it should come as no surprise that home builders and design professionals are turning their attention to the needs and desires of mature homeowners and buyers.
For baby boomers and beyond who have begun to think about doing some remodeling or modifications to their home or the home of an older relative, odds are good they are doing so with an eye towards aging-in-place. Defined by the Center for Disease Control, aging-in-place is "the ability to live in one's own home and community safely, independently, and comfortably, regardless of age, income, or ability level."
For most people, this process usually starts when a family member's mobility begins to diminish and getting around the house is no longer easy or safe.
When it comes to aging-in-place remodeling, universal design plays a big role and a Certified Aging-in-Place Specialist (CAPS) can help you to make sure your home will have the latest universal-design concepts. Universal design is the design of products and environments to be usable by all people, to the greatest extent possible, without the need for adaptation or specialized design. Simply put, it is the way to make modifications that benefit one family member while also making sure every inhabitant is comfortable and feels "at home."
What People Want
Among the design elements and modifications that are trending with those who are looking at their home with an eye towards aging-in-place are things that, first and foremost, will address mobility issues. One of the most requested designs is homes with open floor plans that make for easier maneuvering. The ability to live on one floor is also frequently cited as one of the most important requirements. Taking this into consideration the newest international residential codes are now allowing for the change in level from garage to home to occur without a step. People who live in two-story homes are also requesting remodels to have master bedrooms and baths built on the main floor.
Easy Maintenance
Easy maintenance is another top priority, most notably in outdoor areas, the kitchen and the bath. To address this, designers are using more antibacterial materials and finishes.
In the Kitchen
Design trends in the kitchen are seeing designers build more open spaces with fewer wall cabinets at high levels that are difficult to reach and dangerous to use with a chair or step stool. More and more, creatively designed and larger drawers are taking the place of cabinets for storage. Appliances are also being designed to be at more comfortable heights to avoid reaching up or bending down.
In the Bath
People are requesting designs that include handrails, non-slip flooring materials and the option of sitting while doing some tasks, which means lower mirrors, knee room and more open floor space. Along with walk-in tubs, the new trend in toilets is comfort and right-height seats. Some designers are now doing various height seats in different bathrooms to accommodate changing needs and every family member. Homeowners are also interested in the many additional options becoming available including those with heated and self-closing seats and personal hygiene features.
Editor's Picks
Most Recent