HOME, SWEET TRENDING HOME
Apr 8, 2014, 6:42 a.m.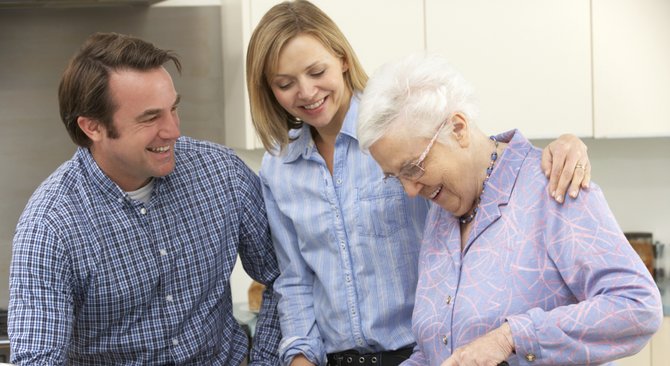 When the Time Comes to Transition
While various organizations, including the American Seniors Housing Association, report that the overwhelming majority of those turning 65 today will continue to live in their own home or with a family member for the remainder of their lives, between five and eight percent will at some point in time (typically after the age of 75) move to a seniors-only multifamily housing community or assisted living facility.
Just as people are looking for various designs and accommodations for their homes, they, and more specifically, their children, are also demanding certain things when the decision is made to transition from a person's own home into a senior community or assisted living facility.
The First Impression
Nothing counts more than the way a person and their family feel when they first set foot in a facility. An unfriendly staff, uncomfortable temperatures (either too hot or too cold), or any odd smell or indication that there is a lack of cleanliness or proper maintenance is an immediate deal-killer.
Location, Location, Location
One of the biggest attractions to a senior community, as with all housing, is location. Most people want a tranquil and inviting setting with a courtyard and walking trails that is near a vibrant urban core or suburban shopping area and medical care.
Amenities
Among the amenities people are most attracted to are nicely designed and properly maintained community rooms, coordinated social activities, recreation and fitness programming, pools, spas and opportunities to pursue creative interests and hobbies.
Design
Privacy, comfort, and home-like aesthetics are always at the top of the list when it comes to selecting an assisted living facility. While some residences are furnished, many residents like to bring their own furnishings to personalize their apartment. People are also looking for kitchens and bathrooms designed for optimum safety and to accommodate wheelchairs and walkers. Among the design checklist most people have when looking at a facility are:
A facility that is easy to navigate.
Properly working elevators.
Secure and maintained handrails.
Cupboards and shelves that are easy to reach.
Floors of non-skid materials.
Good natural and artificial lighting.
Services
While services can be customized to specific needs for those in need of memory care or assistance with eating, bathing, dressing, toileting, and walking, some of the more universally desired services that are in demand are:
24-hour emergency call systems for each resident.
Housekeeping and laundry services.
Shuttle buses and transportation.
An onsite barber/beautician.
Meals
Dining and food services are the biggest contributors to resident satisfaction in senior living communities. Knowing this, many communities have become increasingly innovative in the creation of their menu selections. Dining styles range from cafeteria style to fine dining, and while menus vary from day-to-day, they always consist of three nutritionally balanced meals provided each day, seven days a week, and snacks provided between meals. Residents may also request special foods for their dietary needs, and choose to dine in their own rooms if they wish.
Safety and Security
Peace of mind is one of the driving forces in what people demand from senior housing. Having a secure building where you know you or your loved one is protected from wandering or emergencies is very important. Senior living residences typically include a 24-hour emergency response system that is accessible from each resident's apartment, along with security and monitoring systems that prevent wandering. New technologies now available and in use in many senior living residences employ behavioral monitoring, which tracks and monitors residents' habits, helping caregivers anticipate needs and be alerted to any changes in an individual's health.
Editor's Picks
Most Recent