THE LIFE AFTER 50 SHOW WITH OUR GUEST, THE KING OF CONVERSATION – DICK CAVETT!
Jan 16, 2015, 3:26 p.m.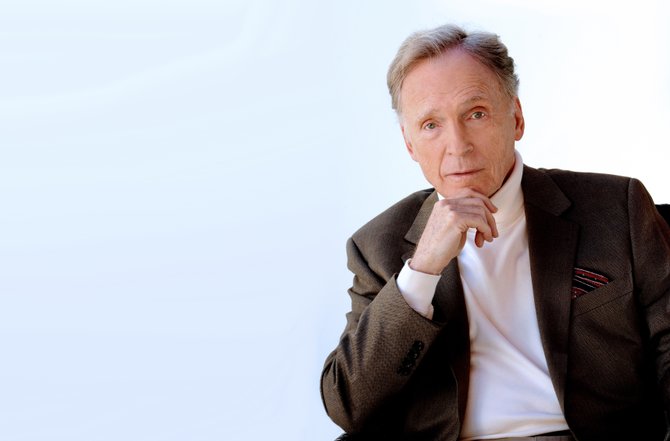 Hosted by Life After 50 Editor-in-Chief David Laurell * Photo by Keith Munyan / www.keithmunyan.com
David Laurell (DL): We are honored to have a very special guest – a man who is no stranger to talk shows. He's a former writer for Jack Paar and Johnny Carson who became the star of the 1968 ABC show "This Morning." That show evolved into "The Dick Cavett Show," which ran in various iterations on ABC, CBS, PBS, the USA Network, CNBC and TCM through 2007. While Steve Allen, Jack Paar and Johnny Carson stand as the founding fathers of the talk show, our guest rounds out that pantheon for bringing his viewers some of the most celebrated, controversial and colossal conversationalists of the 20th century. Erudite, urbane, intellectual and witty – with just the right touch of Midwestern likeability and straightforwardness – it was with those attributes he not only lured the biggest names – the "ungettables" – to take the seat next to his, but also attracted a loyal audience of viewers who were transfixed with his ability to engage his guests in genuine conversation. Along with Marlon Brando, Groucho Marx, Katharine Hepburn, Noel Coward, Alfred Lunt and Lynn Fontanne, and John Lennon and Yoko Ono, he cajoled and confronted individuals from all walks of life in ways that led to classic tête-à-têtes between guests and host. It was this kind of television that oftimes saw his show make national headlines, have guests walk off in a huff, and got him named to President Richard Nixon's infamous Enemies List. Nebraskan-born, Yale-educated and a sure-thing inclusion if they ever establish a Mount Rushmore to honor compelling conversationalists, please welcome the titan of talk, the king of conversation – Dick Cavett!
DL: Having just finished your new book ["Brief Encounters – Conversation, Magic Moments, and Assorted Hijinks" (Henry Holt, 2014)], perhaps the best way to begin is to ask – have you had any good dreams lately?
Dick Cavett (DC): Ah yes, that's something I cover in the first chapter of the book. Yes. Last night, I dreamed that everyone was able to jump what looked like a 20-foot gap over to a long grassy area on the other side. I kept thinking, "Everyone will think I'm a wimp but, this looks dangerous." I kept looking at it and thinking: "Maybe if I get far back and take a running start, but, no, it's way too far of a gap," and then I awoke. When I have dreams like this, I think it's a shame I'm not still in analysis [laughs].
DL: What do you think the analysis would be?
DC: Oh, obviously that it was a sex-frustration dream [laughs].
DL: You write in your book about having the classic actor's dream on a recurring basis – preparing to walk onstage opening night and then realizing you have never read the script and don't know one line.
DC: Once you have acted in even one high school or a college play, or have done any sort of theatrical performance, you have seemingly signed on to this dream for life. You find yourself desperate to find a script and no one has one, and then when they do find one, it's not the right one.