ALZHEIMER'S… DEMENTIA… COULD YOU BE NEXT?
Oct 6, 2015, 12:22 p.m.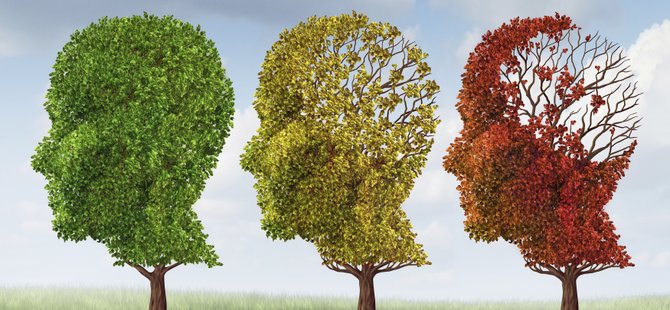 Are there other causes of brain dysfunction? The brain needs a constant bath of nutrients including the active form of B12, healthy fats, COQ10, the correct anti-oxidants for free radical protection and many more to stay vital and alive. In addition, the brain needs to be protected from toxins in all forms. Even though the brain has a blood brain barrier, some toxins including toxic heavy metals and pesticides can permeate and lodge inside the brain tissue causing chronic inflammation.

However, there is good news! A recent study: "Reversal of Cognitive: A novel therapeutic program" by Dale E Bredesen revealed that a holistic multi-therapeutic approach is very promising for people with cognition decline. This study focused on ten 69-year-old males with serious cognitive decline. After six months, nine out of 10 improved subjectively and objectively. Although six were not able to work before the study, all 10 subjects were able to return to work after a six-month period with no progression of symptoms 2.5 after the study's completion.
After studying this research, I have put together what I call the Ultimate Brain Health Program. Included are nutrition tips and diets that can nourish the brain and targeted physical exercises and cutting edge supplements that can boost brainpower.
Being a baby boomer myself, my extensive research regarding brain health was born out of concern for my own wellbeing. I have witnessed close friends and family members slowly lose control and dignity as dementia and/or Alzheimer's stole their brain cells and turned them to mush. There is no way I want my children Corey and Max watch me go down the same dark path. I am passionate about reaching all my fellow baby boomers and pass on this promising and life-saving information.
Kristin Rotblatt gives live talks and webinars on the Ultimate Brain Health Program every month. Call (310) 828-8258 to make a reservation or click on to her website for details: www.longlifeusa.com. Rotblatt is a licensed acupuncturist, with a master's degree in Traditional Oriental Medicine. With over 30 years of experience in the area of nutritional counseling, herbal medicine and nutraceuticals, she focuses her practice on thyroid disorders including hypothyroid, hyperthyroid, Graves disease and Hashimoto's, autoimmune disorders, weight loss and dementia and Alzheimer's prevention. She also specializes in environmental toxins exposure, including heavy metal toxicity and biotoxic illness.
As a professionally trained Broadway actress, she also has extensive training in public speaking, giving numerous lectures on nutrition and cellular healing which include topics such as "Restore Your Thyroid Naturally", "Anti-Aging: How to Turn Back Your Genetic Clock", "Why Your Weight is NOT Your Fault, "Toxic Kids" and "Gray Matters: How to Prevent Dementia and Alzheimer's". Kristin assisted in the writing of a best-selling book on nutrition and health, "The CURE, Heal Your Body, Save Your Life" and has authored countless health articles for a popular health website.
Before entering her program, Kristin interviews potential patients to determine their health goals and desired outcome. Once this is determined, in order to get an objective understanding of the root cause of the patient's condition, Kristin runs labs and performs various in-office tests. Over her years in practice, she has fine-tuned various treatment programs that address deep cellular healing and regeneration.
"My heart breaks at the thought of anyone feeling hopeless and desperate about their health. When I was in my early 20's, I suffered greatly with Ulcerative Colitis. But after meeting a young and vibrant Nutritionist who inspired me to change my diet and pointed to the root causes of my disease, over time, my gut healed. From that point on, it has been my life long mission to help others out of their desperate health situations. The body truly is a healing machine, given the correct elements. It is my greatest joy to participate in this process."
For more information, click on www.longlifeusa.com.
Editor's Picks
Most Recent