PAUL SHAFFER – LIFE AFTER LATE NIGHT
Jun 10, 2016, 9:37 a.m.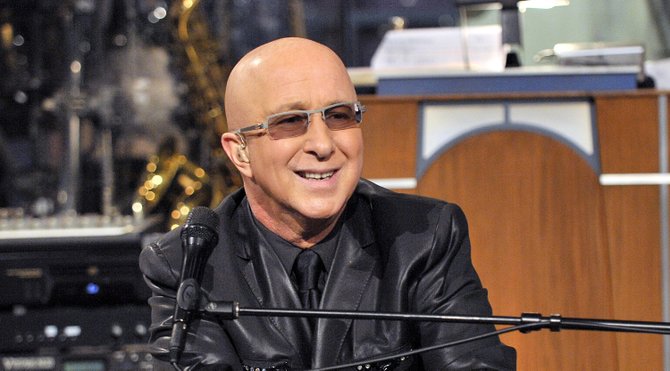 Story by David Laurell * Photos courtesy of CBS
Over the past two years, a seismic shift in the late night television landscape has changed the way many people over 50 have been wrapping up their days since they were in college or just starting out in their careers. Just two months after Jay Leno handed the reins of NBC's "The Tonight Show" over to Jimmy Fallon in 2014, David Letterman announced he would be stepping down as the host of CBS' "Late Show with David Letterman" in May of 2015 and giving way to Stephen Colbert.
While the wit and zaniness of Letterman served as a coda for millions of Americans every weekday for 33 years, first on NBC and then on CBS, the show also proved to be a showcase for a myriad of musical talent from established legends to groundbreaking newcomers, all backed by the show's musical director and Letterman's sidekick, Paul Shaffer.
With a penchant for a wild wardrobe inspired by Jackie Gleason's orchestra leader, Sammy Spear, and Doc Severinsen, who conducted the NBC Orchestra on "The Tonight Show Starring Johnny Carson," Shaffer was tapped by Letterman following his five year tenure as the pianist for the house band on NBC's "Saturday Night Live."
A native of Ontario, Canada, Shaffer earned a degree in sociology from the University of Toronto before starting his musical career in 1972 when "Godspell" writer Stephen Schwartz asked him to be the musical director for the Toronto production of his Bible-based musical.
Shaffer's work in "Godspell" led to a second gig with Schwartz when he staged "The Magic Show" starring magician Doug Henning on Broadway in 1974. The following year, Howard Shore, who had written the music for "The Magic Show," was asked to serve as the musical director for a new weekly comedy program that had been created by a young television producer named Lorne Michaels. Accepting the job on NBC's "Saturday Night Live," Shore put together a band that included Shaffer on the keyboard.
A standout amongst the band members, Shaffer periodically appeared in sketches performed by the original Not Ready for Prime Time Players. Perhaps best remembered for being the piano accompanist for Bill Murray's character Nick the Lounge Singer, Shaffer also did an uncanny portrayal of music producer Don Kirshner and served as the musical director for John Belushi and Dan Aykroyd whenever they performed or recorded as The Blues Brothers.
In the early 1980s, after David Letterman's short tenure as a morning talk show host, NBC decided to develop a talk/comedy program to follow "The Tonight Show." "Late Night with David Letterman" debuted on NBC in February of 1982 with Shaffer serving as the musical director of The World's Most Dangerous Band.
In 1993, after losing "The Tonight Show" to Leno upon Carson's retirement, Letterman cut ties with NBC and moved his show to CBS, where it was known as "Late Show with David Letterman." Shaffer made the move with Letterman and renamed his band the CBS Orchestra.