FINDING COMFORT AND COMPANY IN EUROPE'S CAFES AND PUBS
Sep 5, 2016, 5:35 p.m.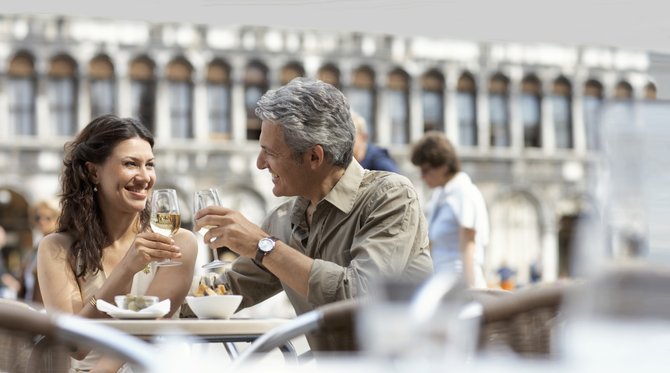 In London, the pub is the heart of the people's England, where all manner of folks have, for generations, found a home away from home. In class-conscious Victorian times, traditional pubs were divided into sections by elaborate screens (now mostly gone), allowing the wealthy to drink in a more refined setting, while commoners congregated on the pub's rougher side. These "public houses" became comfortable places for groups and clubs to meet, friends and lovers to rendezvous, and families to get out of the house at night. In London, my favorite pub scene is at South Kensington's Anglesea Arms. Set in a beautiful Georgian building lined with flower boxes spilling color around communal picnic tables, the place is filled with musty paintings and old-timers, dogs wearing Union Jack vests, and a long line of tempting tap handles. Today, timeworn taverns such as the Anglesea Arms are national treasures that still make a cheery refuge from the daily grind or a brief escape for a tired traveler.
After taking in the sights of Europe's magnificent cities, look for an inviting café or pub where you can soak in the locals' enthusiasm for their national heritage and traditions. Slow down and experience a good cup of coffee or local beer — and make yourself at home. You'll return with a broader perspective, some interesting stories, and maybe even a new friend.