"M*A*S*H*'s" LORETTA SWIT – ACTRESS, ACTIVIST AND ARTIST
Feb 14, 2017, 1:43 p.m.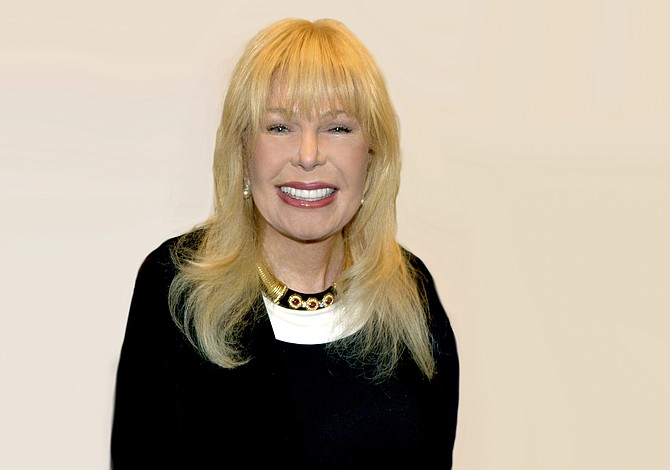 Best known for her portrayal of Major Margaret "Hot Lips" Houlihan on "MASH," the actress, animal activist and artist reflects on the legendary show and shares her theory that age is irrelevant
Story and Photo by David Laurell
In 1968, Americans were first introduced to a group of fictional medical personnel serving in a U.S. Mobile Army Surgical Hospital during the Korean War in the Richard Hooker novel "MASH: A Novel About Three Army Doctors" (William Morrow Paperbacks, 1968).
Two years later, film director Robert Altman brought a loose adaptation of Hooker's story to the big screen in "MASH," which was nominated for a Best Picture Academy Award and became one of the biggest box office successes of the early 1970s for 20th Century-Fox.
Another two years would pass and television producer Larry Gelbart brought Americans yet a third version of "MASH" – a CBS television series produced by 20th Century-Fox Television that chronicled the lives of a team of doctors and support staff stationed at the 4077th Mobile Army Surgical Hospital in Uijeongbu, South Korea, which included Captain Hawkeye Pierce, Corporal Max Klinger, Father John Mulcahy, Captain "Trapper John" McIntyre, Lieutenant Colonel Henry Blake, Major Frank Burns, Corporal Radar O'Reilly, Captain B. J. Hunnicutt. Colonel Sherman Potter, Major Charles Emerson Winchester III, and the only principal female character, Major Margaret "Hot Lips" Houlihan, who served as the surgical unit's statuesque and stern head nurse.
Debuting in the fall of 1972, "MASH," would run for 11 seasons earning over 100 Emmy Award nominations and 14 wins. The series has since been honored by the Writers Guild of America as the fifth best-written television series of all time, and ranked as the eighth greatest television show of all time by TV Guide in 2013. Swit, who played the role of Houlihan, won two Emmy Awards for her portrayal of the no-nonsense, army-brat-turned-solider who, along with her lover Burns, vocally disapproved of the shenanigans and tomfoolery of their colleagues.
Born in Passaic, New Jersey, Swit studied drama at the American Academy of Dramatic Arts and also with legendary theatrical teacher Gene Frankel, who is credited with establishing New York's off-Broadway scene.
Garnering roles in numerous stage productions throughout her 20s, she came to Hollywood in 1969, where she appeared in many popular television series of the 1970s including "Hawaii Five-O, "Gunsmoke," "Mission: Impossible" and "Mannix."
Tapped to play the role of Houlihan, which was deftly handled by Sally Kellerman in the feature film, Swit would go on to be one of only four "MASH" cast members to appear in all 11 seasons of the show, the others being Alan Alda, Jamie Farr and William Christopher.
While Swit continued to work on both the stage and screen after "MASH" wrapped production, she has also passionately devoted herself to many animal-related causes and organizations and has become renowned worldwide for her work as a tireless advocate for animals and animal rights. In September of last year, she was awarded the Global Wildlife Conservation Champion Award by the GES Africa Conservation Fund for her support of animal conservation efforts, kindness, compassion and generosity, and in December, Actors and Others for Animals, an organization for which she once served as president, presented her with their highest honor – The Betty White Award – for all she has done to protect and care for animals.